Only one local subfolder shows in top pane for local files
| | | | |
| --- | --- | --- | --- |
| Reported by: | pkbarbiedoll | Owned by: | |
| Priority: | normal | Component: | FileZilla Client |
| Keywords: | | Cc: | |
| Component version: | | Operating system type: | Linux |
| Operating system version: | CentOS Linux release 7.0.1406 | | |
Description
I just updated my system from Linux Mint 13 to CentOS 7. Filezilla works fine, except one minor annoyance.

In the LOCAL pane, on the top half, I only see one subfolder listed at a time. In the lower half, I see more than one subfolder (correct).

In the REMOTE pane, I see all subfolders in both upper and lower halfs.

I've confirmed that multiple LOCAL subfolders are appearing in the top half in the Filezilla windows version (3.7.2)

Here is the file settings screen: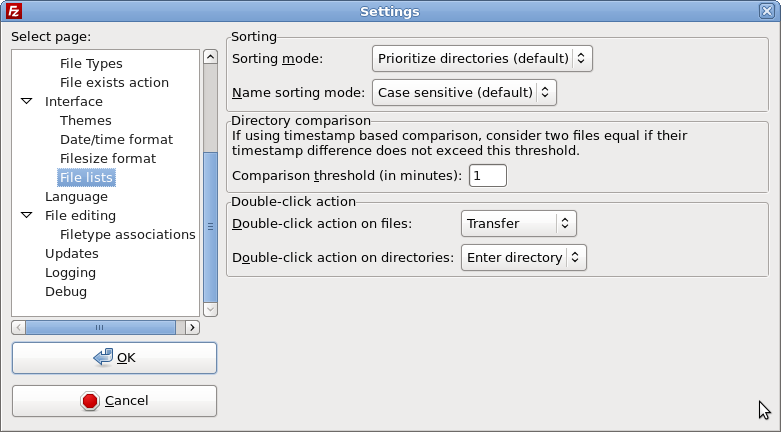 Here is the filters screen - no changes or additions made. Everything is set to the defaults.